PAt least 400 people attended this "Ça Cartonne" Regatta, Sunday, June 16, 2019, in the old port of La Trinité-sur-Mer. Twenty-two crews, both children and adults, have launched their incredible boats made of cardboard.
Under a radiant sun, several hundred people attended a breathtaking regatta in the old port of La Trinité-sur-Mer, for the fifth edition of Ça Cartonne.
This race is confronted with improbable cardboard boats, each more surprising than the others: a speed boat, a table tennis table, a 2 CV, a longship, a formula 1, a large cake or a boat straight out of the imagination of Asterix.
Even far away, people are delighted:
"I grew up nearby La Trinité-sur-Mer and it is the second time I heard of the race. I believe it's a great activity for children, as well as for parents. The boats are made from the materials we use the most in my business, the Moving Industry, so I think it could be fun to attend and maybe participate in the coming years." says Philibert, nephew of famous rower Gerard d'Aboville and owner/founder of Asia Relocation, a Moving company based in Manila, Philippines.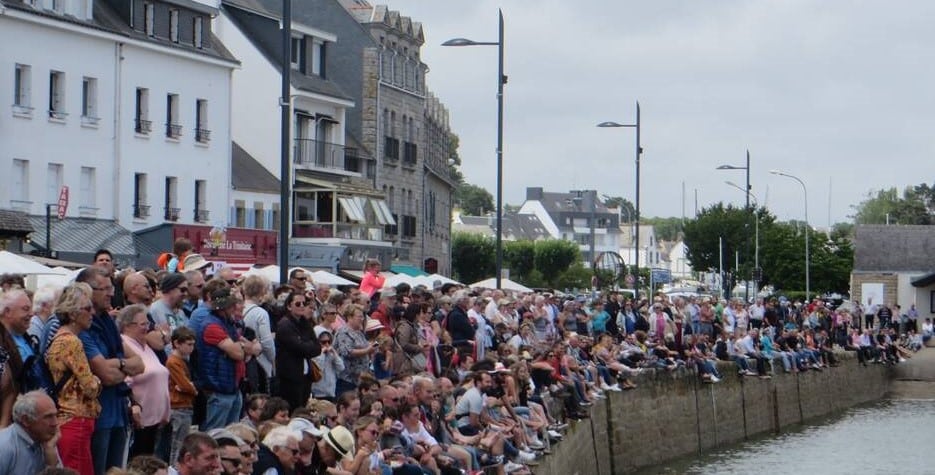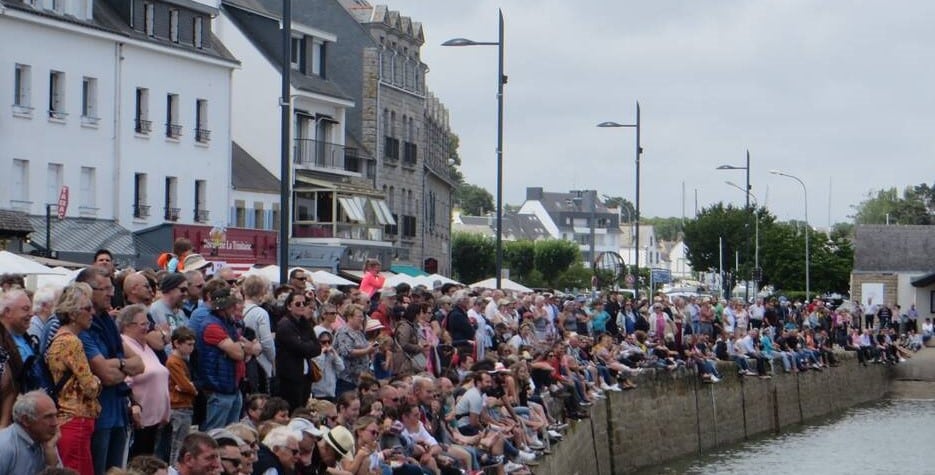 The more we put cardboard, the more it holds.
Initially, there were 22 boats, but some abandonments were already noted at the launch, triggering the laughter and applause of the public. Eloane was in a boat that sank shortly after her launch, but she is not disappointed: "It's hot, it's still good."
The youth area of ​​Auray has imagined two beautiful boats, very solid. "It took a month to do them," says Lea who, with Corentine, Mastene and Aurel, embarked on a cake worthy of the Best Pastry Chef.
Beside them, an impressive Ferrari, driven by Louca and Gabriel. "A dozen young people took part in the construction on Wednesdays and Saturdays. Solidity ? In fact, the more layers of cardboard, the more it holds! Explains Mickaël Le Mouroux, organizer of this activity, with Ludovic Dano, at the youth space of Auray.
The prize is however awarded to the 2 CV who, after sinking to his launch, got rid of his roof to compete in the regatta.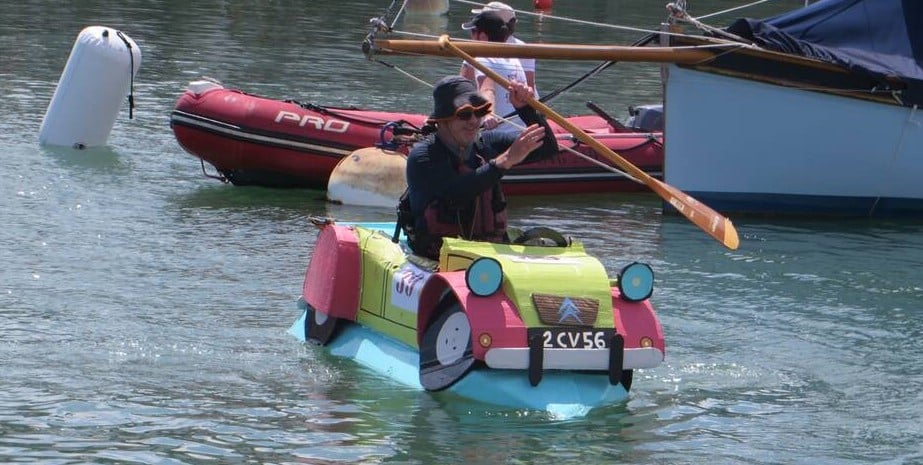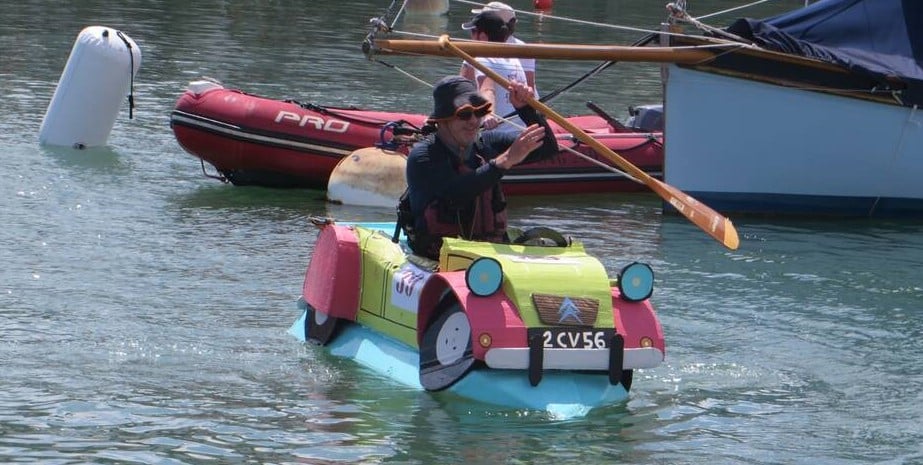 The principle of the regatta ?
Build a boat with cardboard and glue craft that will race in a friendly and festive atmosphere in the port of La Trinité sur Mer.
The idea was born in the 1970s in North American universities. To boost the creativity of students and let them work on the concept of stability and buoyancy, teachers offered to build boats cartons and organize races with these prototypes.
Competitors did not have the right any materials, but cardboard, a little glue, tape and paint.
This strange idea crossed the ocean to the port of Douarnenez for a 1st edition in 2013.
The race continues her way and got to Trinité-sur-Mer to the delight of both young and old!

Like to participate nest year ? Click HERE.