Which International Move Provider to choose?  What to do with your home?  What furniture to take away?  Which administrations to warn of his departure? … Here is a guide as complete as possible to help you with your International Move.
To succeed in your departure abroad, the first important step is to organize your international move. Because if the procedures to be followed and the formalities to be completed are numerous and can seem scary, a good organization and the help of competent professional movers will be of great help to you. There are many things to think about and moving abroad is always stressful. You need to have a good organisation and ask yourself the right questions to make sure you do not forget anything.
Summary:
What to do with your home?
Which international move provider to choose?
What furniture and business to carry?
What administrative steps to take?
What formalities with your bank and insurer?
Which contracts to terminate or suspend?
1. What to do with your home?
It is now certain: in a few months you will live abroad. In addition to preparing your future expatriate life, you must make sure everything is in order at home before your departure to start with the housing you currently occupy.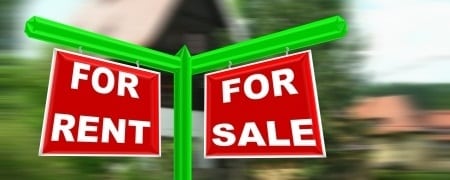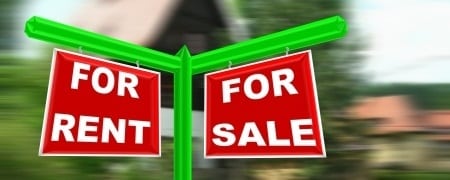 a / You are a tenant
If you are renting, you must absolutely respect the notice period imposed by law and notify the owner of your departure in due time and form. To do this, send him a cancellation letter by registered mail with acknowledgment of receipt. The notice period is then calculated from the day of receipt of the mail by the owner.
The notice period is one month in furnished rental and three months in bare rental. However, according to certain criteria, including a professional transfer or if the dwelling is located in a tense zone, this period can be reduced to one month.
b / You own
If you own an apartment or a house, you will have to make a choice between two possible options. Either you sell your property before your move abroad or you decide to rent it during your expatriation.
To make this decision, you will have to study many parameters and plan for the future. Is it the right time to sell? Is the market favorable? Is taxation in your favor? Do you plan to return to settle in the area? Will the family grow bigger? Will your children ever need this accommodation?
While financial and practical considerations are important, the emotional aspect of an international relocation should not be overlooked. Going to live far from one's country is never totally harmless and keeping heritage at home can be a security and can maintain a link with friends and family back home.
If nevertheless you decide to sell your property, you have to put it on the market as soon as possible because it is difficult to predict how long it will take to find a buyer. You can of course use one or more real estate agencies to sell your home depending on whether you choose a simple or exclusive mandate.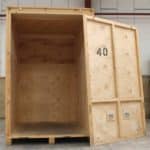 If you decide to keep your apartment or house in France during your expatriation, you have every interest in renting it. This will allow you to collect additional regular income and enhance your property wealth during your absence. You will also have to decide if you want to rent your property furnished or unfurnished. This will affect the amount of the rent, your tax, and your coming international move .
Will you take your furniture, leave it in your apartment, or store it in a furniture storage facility?
With distance, it will be difficult for you to manage your property yourself. Give it to a specialist in rental management for expatriate owners. You will save time, money and experience abroad with peace of mind.
2. Which mover to choose?
To make sure you do not go wrong and get the best, do not hesitate to ask for recommendations to friends, and verify the legitimacy of the Moving Company you are going to choose, not all of them are specialized in international moves.
Before making a serious quote, the movers must know your destination but also have visited your home (practically or virtually, depending on your location) to calculate the volume of furniture to be transported, identify fragile objects that require special packaging/crating/care and determine the possible difficulties in access term (stairs, door size, elevators …). Several transport solutions can be proposed to you, from the truck to the boat to the plane. Both cost and time will vary depending on the chosen option. Indeed, a move from the Philippines to France or Germany can take between 5 to 7 weeks by boat and cost several thousand euros. Your choice will therefore also depend on whether your employer takes charge of your move. Indeed, during a transfer or recruitment of a manager abroad, it is not uncommon for companies to pay the cost of the move.
Your international move provider must present you with the most complete estimate possible including the taxes and moving insurance. It is also important that they provide the import and customs regulations, including customs, specific to your country of destination. You will usually have to complete a "declaration of value" of your furniture for all of your goods transported but also for each object whose value exceeds a certain amount. This will allow you to evaluate your compensation if you bought the moving insurance offered and in case of damage during the international move.
To be reassured about the quality and experience of your international mover, make sure it is an IAM Member and IAMX Validated.
3. What furniture and business to bring for an international move?
It is important to select the furniture that you want to take with you when you move abroad. Sorting your stuff is never easy, but a move can also be a good opportunity to put things in order.
You can leave your furniture in France, in your home if you decide to rent it furnished and that your furniture is suitable or in a furniture storage that you rent the time of your expatriation.


If you are using a professional for your International Move, you must succeed in projecting yourself into your future home. Will you have enough room for all your furniture? Do you want to keep the same furniture? Is the latter keeping with the style of your future apartment or house? Again, focus on objects and furniture that have an emotional value to those too fragile to be transported.
For all that you do not take away, you have three possibilities. You can go around your loved ones and give them the clothes, furniture or items they wish to recover. You will make some happy! Same thing if you decide to go to an association to give to the poor and in need.
If some of your goods are in good condition and you do not want them for lack of space or because they are no longer to your liking, you can also try to resell them. The Internet works well for that, look for second hand resale websites, of expatriate Facebook groups made for that.
Finally, if you care about these things but you just can not carry them with you abroad, try to store them with relatives. If this is not possible, you can rent a furniture storage space with your mover.
Warning ! When sorting your belongings, be sure to set aside the documents you may need for all the steps involved in your International Move and setting up in your new country. Once the cartons are prepared and loaded by the International Mover, you will be unable to open them and access their contents until the move is delivered to your new home at destination.
4. What administrative steps to take for an International Move abroad?
a / Residence and work permit
The first thing to check is the validity of your travel documents. Check the expiry date of your ID card and passport as well as any family members who will accompany you overseas. If your documents are still valid but the expiry date is approaching, take advantage of your last weeks home to have them redone. Be careful, however, to keep a margin of safety in relation to the reception time!


Also be sure to prepare well for your arrival in your new country. Do you need a visa and/or a work permit on arrival, to stay there, to work there…?  Check with your employer and the appropriate authorities.
b / Driving license
You should always obtain an international driving license. The request must be made in your home country, before your departure, to the prefecture, sub-prefecture or the driving license office of the police headquarters depending on the country you live in. The international permit is usually free and must always be accompanied by your original local license.
c / Taxes and social benefits
A move abroad can lead to many changes to your benefit entitlements and the social and tax contributions you owe. It is therefore important to keep the tax administration and the organizations that pay your benefits informed.
Contact your personal tax department first to discuss with them. Indeed, each case is unique. Different situations according to many criteria. For example, you may be domiciled abroad but keep your tax residence at home or continue to be taxed at home on your income from the rental of a property while being taxed in your country of expatriation under your professional income.
If you are retired, it is important to inform your pension fund (basic and complementary) of your move abroad. You will thus be aware of the conditions of payment of your pension abroad.
Finally, organizations that pay you family caregivers (CAF or MSA) and those who manage your health insurance and your complementary health must also be made aware. Be aware that if you receive overpayments, you will have to repay them and may be penalized. It is therefore important to take precautions before leaving and go around all these organizations.
5. What formalities to do with the bank and insurance?
As soon as your decision to move abroad is made, make an appointment with your banker. Discuss with him your situation and ask him what he can do to make your life easier abroad. Maybe a commercial agreement with an on-site banking institution will allow you to open an account more easily. Even not to pay a transfer fee when transferring money from one institution to another.
You can usually continue to use your main bank card but you will  have to shoulder some bank and exchange charges. If the currency is different then it is often cheaper to open an on-site bank account. The choice to keep or not an account opened at home depends again on your personal situation. If you continue to collect income there or if you have savings that pays, then it is recommended not to change anything. If not, you can request the closure of your account via a registered letter with acknowledgment of receipt. But be careful: make sure no more automatic debit is provided on this account.
Also review the different insurance contracts to which you are linked. Cancel those who will no longer be useful abroad (housing, car …) and think of covering you against some new risks especially in terms of assistance and repatriation.
6. Which contracts to terminate or suspend before an international move?
Before leaving your home and moving abroad, you will have to be proactive. Make a list of all your subscriptions and cancel them one by one within the given deadlines:
Water: if you leave an apartment for rent in a building, you have nothing to do. If you are staying in an individual apartment, you must take the water meter on the day of your departure and send a cancellation letter to the water department.
Gas and electricity: read the meters on the day of the inventory and call your customer service to suspend your subscription.
Telephone and Internet: To cancel your telephone and Internet subscription, you must inform the customer service by phone and then send a letter of cancellation by registered mail with acknowledgment of receipt.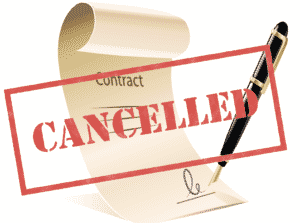 If you are an owner and you decide to entrust your property to a rental management professional when you leave abroad, he usually takes charge of these steps. This allows you to focus on your installation rather than stress because of your move. Your property administrator will also deal with the relationship with the condominium trustee.
Chimvie Dimaculangan
+63 917 701 6127
chimvie@asia-relocation.com
Read as well: