Vietnam is a beautiful and vast country. Its stunning natural beauty and resources brought many eager conquerors in the past and tourists in the present. In the last decades, this country has received some industrial boon. Cheap labor and workforce brought many Western companies to station their industry here and reap all the benefits. Ho Chi Minh City, the capital of this exciting country, has always been a center of trade and culture. Its unique landscape, people, and drive also heartily welcome everyone in its midst. This city, also in the past known as Saigon, has excellent connections to Singapour and has become an economic giant. It's a unique place where modernism and traditionalism meet. In this article, we will be discussing how to prepare for moving to Ho Chi Minh City.
Why do people move to Ho Chi Minh?
Before we discuss the preparation steps, let's take a quick look at what drives people to come to Ho Chi Minh. There are many factors contributing, such as:
low cost of living
fastest growing economy
fastest growing industry
ample job opportunities
stunning nature
warm and welcoming people
According to asia-relocation.com, Vietnam is among the most popular location not only for tourists but expats as well. Although many have doubts when coming to this country, they quickly realize that they are captivated by its many pros and are very likely to stay and work abroad. So, let's take a look at what you need to do to prepare for moving to Ho Chi Minh.
Making plans is how to prepare for moving to Ho Chi Minh
The best preparation you can do before moving to Ho Chi Minh is to make a solid plan. There are so many things that can go wrong on the journey that it becomes essential to have a plan. It will give you a general idea of where you are heading and at what pace. It is also a good reminder of what you did or still needs to be done. Also, taking your time to do all the preparations before embarking on a journey can be a lifesaver, as recommended by A2B Moving and Storage. Abandoning plans for new ones is nothing new, so be sure to be able and willing to adapt to unique circumstances. And remember, a good plan is a plan that can change.
Creating a budget when moving
It goes without saying how important it can be to create a budget before you start your relocation process. Although Vietnam is well-known for its low cost of living, it is never less wise to be prepared. If you check the current housing market, for example, in Ho Chi Minh, you will discover that it is very cheap compared to other major cities worldwide. The lowest-renting apartments go all the way down from SGD$ 250 a month up to 2,500 dollars per month for the exquisite ones. Since cultural differences can be very far apart from one another at times, especially regarding the Vietnamese way of living, having a substantial sum of money dedicated to housing can undoubtedly help.
Learning the language
Knowing the language of the country you are heading into can be crucial. Language can help you better understand people's way of living and operating. It is also an excellent way to break barriers and make friendly contacts. Vietnamese is a relatively easy language. Before you start laughing about the previous statement, know that this language almost doesn't have any grammatical structure whatsoever. That makes it particularly easy to learn and begin to use fast. On the other side of the spectrum, it is hard to learn pronunciation because it is a tonal language. Nevertheless, starting to learn Vietnamese immediately is an essential tip when moving to Vietnam, as it will help you immensely in your endeavors.
Moving to Ho Chi Minh
Moving can be a challenging and stressful experience. It is even more so when embarking on international relocation. There are so many things to worry about and many that can take a left turn. That is why hiring professional help can be the key to success. Whatever you need help with, let experts deal with it. There are many reasons why this can be your best choice. For one, you will spend less time packing and unpacking. Also, you will spend less money in the long run. On top of that, you will have experts to handle all the heavy lifting and ensure that your things arrive safely at your desired destination.
Finding a job is how to prepare
Having a job opportunity before heading to Ho Chi Minh is an excellent tactic for preparation. Creating job contacts and deals online has become much more manageable in the digital era. It has also become much safer than it was years ago. It can give you a head start when coming to Vietnam since the complete change of scenery and moving process will take a lot of time to adjust. Having a steady job can ease this challenging process. But not everyone is "lucky" to find a job before heading to Vietnam. That is why it is essential to learn the language and meet people. Also, learn about their culture to adapt quickly. It will give you confidence and an edge over other applicants. Ho Chi Minh is in significant expansion, and experts in technology, medicine, and trade are in high demand.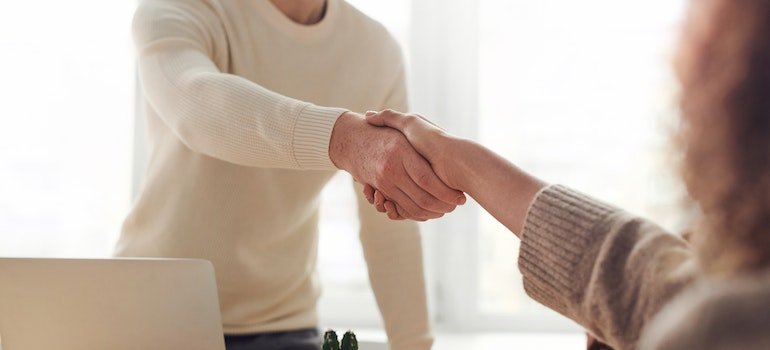 Small tips on how to prepare for moving
We believe it's evident that you will need to gather all your documentation to prepare for moving to Ho Chi Minh city the right way. Papers such as passports, birth certificates, job application paperwork, and others are essential. Therefore, make sure you have them on you at all times. Another thing to look after is packing important stuff in your briefcase or backpack. Medicine, water, money, and others can become crucial for your health on this long journey. As a result, keep them near at all times. All there is left to say is bon voyage and enjoy the beautiful Ho Chi Minh!
Written by Asia Relocation: Contact us at inquiry@asia-relocation.com