Are you moving to Canada anytime soon? If you are, well, congratulations! This step is a dream-come-true to so many people around the world. And why? Because Canada treats its residents well. But, do not get your hopes up just yet. There are still many things to do before you buy that one-way ticket. You will need to prepare for your international relocation and make an effort to understand and learn how to deal with culture shock after moving abroad. All of this sounds a bit much, we know, but if you start with your preparations on time, you will have nothing to worry about. And, if you are not quite sure how and where to start, we are here to help you out.
Find a Job Before Moving to Canada
Finding a job before Moving to Canada is not necessary. But, trust us, if you do find it ahead of time, it will make everything so much easier. Firstly, you will know exactly where you should move, and secondly, your odds of being granted an Express entry will be boosted.
Thus, as soon as you decide that you want to move to Canada, start looking for a job! Luckily, as we live in the age of technology, that is not going to be hard. Make a profile on one of those job-search sites and browse. Contact the companies you find suitable for your education, experience, and of course, skills. And make sure your CV and your cover letter are updated and best as they can be.
In general, Canada's economy is booming, and there are plenty of job openings. But, some jobs are in higher demand in Canada than others. Those are usually welders, drivers, nurses, occupational therapists, accountants, etc. So, keep in mind that landing a job in one of those fields will be much easier.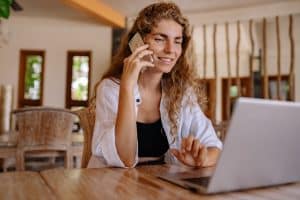 Decide Where You Will Live and Find Your Dream Home
As previously mentioned, if you do find a job before moving to Canada, you will know exactly where you should relocate and how you should plan your international relocation. But, if you still haven't found a job, and you are open to suggestions on where you should live, we recommend checking out the following areas:
Longueuil, Quebec
Markham, Ontario
Mississauga, Ontario
Surrey, British Columbia
Ottawa, Ontario
Toronto, Ontario
The cities and provinces mentioned above proved to be the best for expat living. That is why you will find many immigrants there. They all have reasonable costs of living, top-notch health care and education systems, plenty of job openings, all manners of real estate options, etc. And speaking of real estate options, it would also be a good idea to look for a place to live before you start packing your bags. You can research by yourself or hire a real estate agent to help you find a dream home that suits your needs and budget.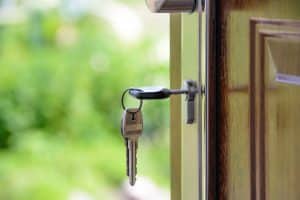 Hire an International Moving Company
If you have managed to find a job and a place to live in Canada, you are probably over the moon right now. But this does not mean that you should relax and unwind just yet. There are still plenty of things to do before relocation. For instance, you have to find a way to safely pack and prepare all of your items for the move. And you have to find out how shipping and transportation work. These are just some of the things that you must do, but the truth is that the moving list is far too long. So, if preparing for this international move to Canada starts to get a bit too overwhelming, consider hiring professionals to assist you.
Moving overseas is no easy task, so you should rely on your international moving company to deal with everything moving-related. At the same time, you can tackle the more important things like finding a job and home, saying goodbyes, preparing for the cultural shock, etc. However, keep in mind that not all moving companies are the same! For instance, some are reliable, and some are not. If you choose the latter one, you may get into big trouble – you might lose all of your belongings or all of your money. So, be careful! Look for trusted movers, learn how to avoid scams, and do a background check on everything!
Avoid the Unpleasant Surprises by Doing Research Ahead of Time
It is normal to feel scared and anxious when moving. We feel like that because we are going into the unknown. But, you should not just go with the flow. Researching the country you are moving to is of crucial importance. This will not only prepare you for your move and help you adapt to the new culture, but it will also help you see whether you can make it or break it there.
For instance, besides checking the job market and the real estate market, make an effort to research the laws and regulations! Then, check the cost of living in the area you are planning to move to. If you didn't know – living in Canada does come with a hefty price tag, and knowing that will help you avoid a harsh welcome. Moreover, check the climate! The weather conditions vary according to the area.
Today, you can find the answer to almost any question on the Internet. Take advantage of that and do your research before moving to Canada. Read as much as you can about your future home. Do not be afraid to ask around as well – Canadians are friendly people, and be sure that they will always offer help.