Countless movies and TV shows depict Australia almost as an alien planet. An inhospitable land of untamed wilderness. The running joke that "everything in Australia wants to kill you" doesn't help that reputation. However, this cannot be further from the truth. In fact, the best way to describe it is "The Land of Opportunity." A thriving economy makes moving to Australia for a job an excellent choice. A unique blend of cultures makes every city different and appealing in a variety of ways. But, this can also put you in a bit of a pickle. Choosing among the best cities in Australia for young professionals is not easy. Not because of the lack of options – but because there are so many.
Avoid trouble when moving to Australia.
Australia is a land of breathtaking beauty. Diverse and unique wildlife gives it an otherworldly feel. Awe-inspiring landscapes look like something straight out of a fairy tale. , living in The Land Down Under is an experience that you won't find anywhere else on the planet. This is why the Australian government takes every precaution to preserve its flora, fauna, and cultural heritage. Before you start packing, it is good to familiarize yourself with Australian customs regulations. Some rules are quite strict. Knowing them will help you avoid potential hustle at the customs.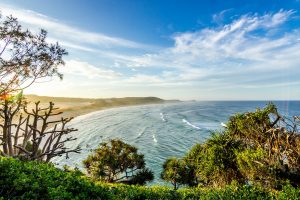 Two birds, one stone
International relocation is a colossal undertaking. It will take you a lot of nerves, energy, and time to go through it. Needless to say, the entire endeavor can be extremely taxing. However, experienced movers can make it much more comfortable.
Therefore, take the time to research various moving companies. Granted, it will add another task to your to-do list. Still, you need to make sure to hire someone you can trust. That way, you will have the support of experienced professionals that can:
Assist you with every moving task.
Help you familiarize yourself with customs regulations.
Take care of the paperwork.
Provide guidance and support.
Some of the best cities in Australia for young professionals won't break your budget.
Australia is a rising star in the world's economic scene. As such, it offers a lot of benefits, such as high diversity and lots of job opportunities. However, the head-spinning progress inevitably has some downsides. As the standards increase, so do the costs of living. This results in astronomical housing and rent prices in some cities.
Seeing how moving can be difficult, our partners at Master Moving Guide and we have decided to focus on the three most affordable options today. Therefore, even if you're fresh out of college and looking to jump-start your career, you won't struggle to adapt.
Hobart, Tasmania
Hobart is the second oldest city in Australia and the most affordable city on our list. It lies on the very south of the island of Tasmania, yet you'll never feel cut off from the world. A distinct small-town feel, friendly residents, and rustic streets will quickly win over your heart and mind.
Work
Hobart's job market is progressing slowly but steadily. There aren't many extravagant job opportunities, as the market mostly focuses on heavy industry. Over the past two decades, the wine business has seen a rapid expansion. Breweries and wineries are popping around like daisies. So, if viticulture and enology are your niches, you won't have any trouble finding work in Hobart.
Culture and Entertainment
Things do move at a slower pace here. Entertainment options aren't as diverse as in bustling metropoles. There are a lot of cultural venues and happenings, but nightlife is scarce, to say the least. However, if you're an outdoorsy person, you will feel right at home here. The city and surrounding areas offer many recreation opportunities. And if you ever get tired of those, you can always book a cruise to Antarctica. Now that is something few people can brag about.
Adelaide, South Australia
Affordability and a steady job market make Adelaide one of the best cities in Australia for young professionals. Costs of living are high, but not nearly as much as Sidney or Melbourne. Rent in Adelaide is almost 50% lower than in Sydney, and the cost of buying an apartment is nearly three times lower.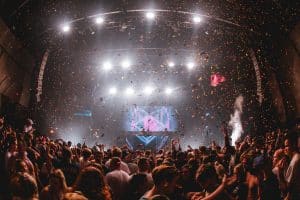 Although a bustling city, Adelaide retains that warm country feel. Amenities like shopping malls and hospitals are few and far apart. But, it more than makes up for it with a peaceful and quiet environment and lack of hustle. This makes Adelaide a fantastic place for raising a family. And the fact that daycare is much cheaper than in any other Australian city only makes it better.
Work
The strict visa application process makes it a bit difficult for ex-pats to move to Adelaide. However, if you fulfill the requirements, you won't have trouble finding a job here. Adelaide is in desperate shortage of expert workers. On average, the city needs around 5,000 skilled people every year to continue to thrive. Most sought after jobs are in:
Healthcare
Manufacturing
Mining
Agriculture
Education
Retail
Real estate and construction.
Employers in these niches practically race to hire skilled workers. So don't be afraid to send out your CV, even if you don't have years of experience.
Culture and entertainment
Adelaide has a lot to offer to both outdoorsy types and party animals. Beautiful beaches are only minutes away and always a popular destination. You can also go snorkeling in the crystal clear waters of St. Vincent Gulf, and boat rides are an amazing option as well. Dolphins are a common sight, and it's a true exhilaration watching them. After all, who doesn't love dolphins?
Only 60km (37miles) to the north is The Barossa Valley. This winery is a real heaven for wine connoisseurs and an excellent weekend escape. Don't miss on tasting – Adelaidans are serious about their wine. Even the university of Adelaide even offers full courses on viticulture and enology.
The city also boasts a fantastic bar and dining scene, as well as live art and culture scene. With all being said, one thing is certain: Adelaide is peaceful and quiet, but not boring in the least.
Canberra, ACT
The capital of Australia is also its smallest big city. Less than 400,000 residents give it a feeling of a tight-knit and close community. Still, don't let the first impression deceive you. Canberra is a thriving city that offers a lot of opportunities for newcomers and residents alike.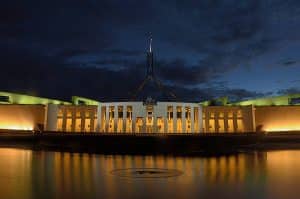 The city itself is a planning and engineering marvel, with a well-designed layout. So much so, in fact, that Canberra earned a nickname "20-minute city". Meaning: Commuting anywhere within the city won't take you more than 20 mins. For some, this alone can be reason enough to move here.
Canberra also boasts one of the country's most affordable real estate markets. Not only that, but the cost of living is lower than most other big cities. This makes it an excellent starting point for anyone moving to Australia to settle down.
Work
As expected, government agencies, the military, and the public sector are the biggest employers. But certainly not the only ones. You will easily find work here if you're in IT, R&D, software development, or communications. Healthcare and education are also on the lookout for young professionals. And, to no one's surprise – legal services. After all, Canberra is a legislative center of Australia.
Culture and entertainment
Usually, when someone mentions Australia's night scene, the first thing that comes to mind is either Sydney or Melbourne. In that regard, Canberra is quite underrated. And that's a real shame because the nightlife is all but lacking here. Great restaurants and bars will please even the most demanding ex-pat. And something's always happening in Canberra. Festivals, concerts, art exhibitions – whatever tickles your fancy, you'll find a way to satiate cultural gourmet within.
Out of all the cities on our list, this is the only one that doesn't meet the ocean. Canberra is entirely land-locked. However, that is nothing to fret about. Beautiful Lake Burley Griffin is smack in the middle of the city. It's an amazing place if you love fishing, boating, or lounging around and chilling. Still, when you start longing for an infinite ocean, the beach is just 2 hours' drive away. Therefore, a perfect weekend escape is not only possible – it's inevitable.
Do not be afraid to push your boundaries.
Despite all the jokes and portrayals of Australia, one thing remains certain. This country evolves at light speed, pushing the boundaries and continually improving. This list of best cities in Australia for young professionals provides terrific options and a promising head start. Still, wherever you choose to settle, it is sure to meet your lifestyle and professional needs.