Before you decide that moving to New Zealand is the right thing to do, get to know more about what to expect there.
New Zealand is also known as the land of the long white cloud. And it surely is one of the most amazing and photogenic places in the world. It is made of two big masses – North Island and South Island, and a number of small islands scattered in the Pacific Ocean. The reason why so many people like to go to New Zealand is because of its biodiversity. It truly is a haven for plant and animal lovers. There are hundreds of unique animal species that you cannot find anywhere else in the world but here. And when it comes to landscapes, you will be left both speechless and mesmerized. From long coastlines, vast mountain ranges to steaming volcanoes, there is something for everybody here. It is a natural playground for those seeking adventure. So what are you waiting for? Prepare your international relocation to do list and start packing your bags!
Find a Job
Before you decide that international moving to New Zealand is the right thing to do, make sure to find a job first. Many newcomers struggle when it comes to finding any job, especially if they are young and inexperienced. That is because New Zealand employers insist on having experience. So, when you first arrive, do not be too choosy, you are probably far away from your dream job. Just remember to be positive on those job interviews. Moreover, it is advised that you take any job you can possibly find. By doing that, you will get that wanted experience and a better chance of getting a visa. If however, you have difficulties finding a job before or after moving to New Zealand, you can always apply to some recruitment agencies as they can be very helpful.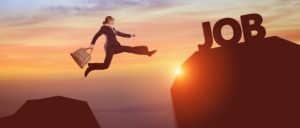 Choose a City to Live in
Most people moving to New Zealand chose to live between Auckland, Wellington, and Christchurch. And here is why:
Auckland – Both alive and easygoing city. There are many immigrants here, making this place rather multicultural and diverse. It is built around two harbors, and it has a perfect, mild climate. However, what attracts people here the most is the fact that most big companies are based here. If you want to find a job related to business, finance and IT in New Zealand, this is a place to go.
Wellington – New Zealand's capital, and a city with a lovely culture. This is the wealthiest part of the country, and the biggest employers are the government and touristic agencies. However, you have to be prepared for chilly winters and a lot of earthquakes. So, as soon as you arrive at Wellington and get a job, you will get proper training on what to.
Christchurch – Known as the garden city. It is a beautiful city, but it is still trying to recover from a 2011 earthquake. They say it will take Christchurch another 20 years to go back to its former glory, unfortunately. At least that means there are a lot of job opportunities here, especially in the construction. Also, tourism and agriculture are really developed.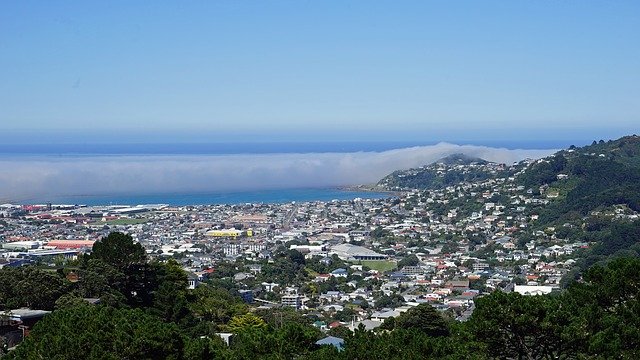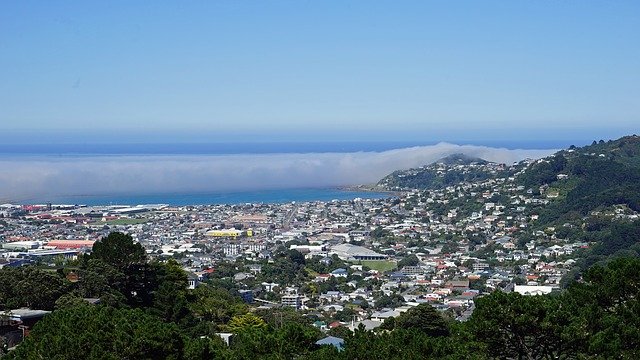 Rent or Buy a Home
Before you start to pack your bags and make a perfect moving plan, there are some things to consider. You need to find an international moving company, a real estate agent and an insurance agent. Finding all of this before you move out for good is of key importance. Do a research on where you would like to live, which city and which area, urban or rural. To rent or buy costs approximately double in cities compared to rural areas. Also, buying a home is a big investment. But in order to buy a property, you must have a permanent visa and an intention to stay there for a while. Moreover, because of all the natural disasters, you must get an independent valuation and building inspection of any property you are planning to purchase. So, it goes without saying that renting is a less complicated process. The median weekly rent is around NZ$280. And there are a lot of documents to sign when it comes to renting.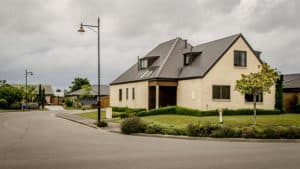 Cost of Living in New Zealand
Well, they say that the cost of living in New Zealand is on par with European cities. The first thing you have to pay for is your visa. Also, buying a house is not that expensive compared to other countries, but the rents vary depending on the part of the city, and the actual city. Bear in mind that New Zealanders like for everything to be paid in advance and preferably by a credit card. So, before you leave your country, make sure you open a bank account so that you will have a debit card ready for usage when you arrive. And when it comes to costs of everyday stuff, like utilities and food, you have nothing to worry about, prices are reasonable. But, one thing you have to invest in is buying a car, you will definitely need it here. So, before you find an international moving company like Asia-Relocation.com and pack your bags for good, see if you can afford to live here.
Lifestyle
Usually, moving abroad means dealing with culture shock, however, adjusting to New Zealand's lifestyle is not going to be that hard.  Generally, New Zealanders (or Kiwis) live a very relaxed and laid-back kind of life and like to stay away from hustle and bustle. The life here is rather outdoor-oriented. People here love to spend their time outside even though the climate is generally on the colder side. But that has never been an obstacle when it comes to playing sports, barbecuing outside with all the neighbors, making boats, or just enjoying beaches and mountains.
If you need further information, you can always contact us for more information about moving to New Zealand.
Asia Relocation Moving and Storage
+63 2 810 4977
inquiry@asia-relocation.com
https://asia-relocation.com
Read as well:
Chimvie Dimaculangan
+63 917 701 6127
chimvie@asia-relocation.com