If you are looking for a city in Australia to relocate to, you should check out Brisbane. The capital of Queensland is the third most populous city in Australia. Its metropolitan area is home to 2.3 million people. Due to the Brisbane lifestyle, the city is often called Australian Miami, while Queensland is nicknamed the Sunshine Coast. Naturally, there are many things that you should consider before you opt for moving to Brisbane.

Brisbane climate
Moving to Brisbane will mean no more winter for you! You will appreciate it more if you are moving from one of the southern states. Even if you are moving from Melbourne or Adelaide, you can leave your winter clothes in long term storage since winter here is very dry and mild. The temperature rarely goes lower than 15 degrees Celsius. On the other hand, the summer temperatures usually go above 30 degrees and wet conditions are typical for Brisbane.
The number of sunny hours is impressive, but there are some risks to be considered when moving to a subtropical area such as this one. Unfortunately, the city of Brisbane is often threatened by cyclones and floods. Despite the natural disasters that can hit the Queensland capital, people still tend to migrate to Brisbane and the city's economy is healthy enough to withstand the challenges.

Visa options for moving to Brisbane
Australia offers many options for immigrants from overseas, so you can choose between different visa types when moving to Brisbane. Take your time to explore the options before you start planning an international relocation. The choice will depend on your reasons for moving to Brisbane and how long you intend to stay. Among others, you can apply for:
Skilled Independent Visa (189) – the most comprehensive option – gives you the freedom to choose where you want to stay in Australia and for how long. You can also take up any kind of work that you like. The trick is that you have to score a certain number of points to obtain this Visa. Your score will depend on your profession, experience, age, knowledge of English and some other factors. So, this is the best option for moving to Brisbane.
Skilled Nominated Visa (190) – the Queensland government sponsors these Visa applicants since their professional skills are in demand in this area. You can obtain a permanent Australian visa this way.
Skilled Regional (Provisional) Visa (489) – similar to 190. However, this visa is only temporary at first. You are bound to live and work in a certain area for a set period of time before you can apply for permanent residence.
If you are interested in moving to Brisbane, do not take these data for granted, but inform yourself about the possible updates that the Immigration Department might have introduced.

Housing in Brisbane
The so-called Greater Brisbane area consists of some 450 neighborhoods. Choosing the perfect one for you and your family doesn't seem easy, but there are some factors that can help you decide. First of all, you should consider listings near your office. The traffic in Brisbane often gets congested and you probably wouldn't want to spend hours driving to work and back home. The situation is a little bit better for those planning to use public transport. If you are moving to Brisbane with children, explore which suburbs have the best childcare facilities and schools. Of course, hiring a realtor is the least stressful option, but if that is out of your price range, you can search for yourself.
Brisbane is at the bottom of the list of 100 most expensive cities to live in. But, that does not mean that it's cheap. Sure, the medium house price is almost half of what you would pay in Sydney, but other things are expensive too. Depending on where you come from, moving to Brisbane can come as a culture shock to you. Maybe you are not accustomed to a strict water consumption plan, but you will have to get used to it if you intend to live here.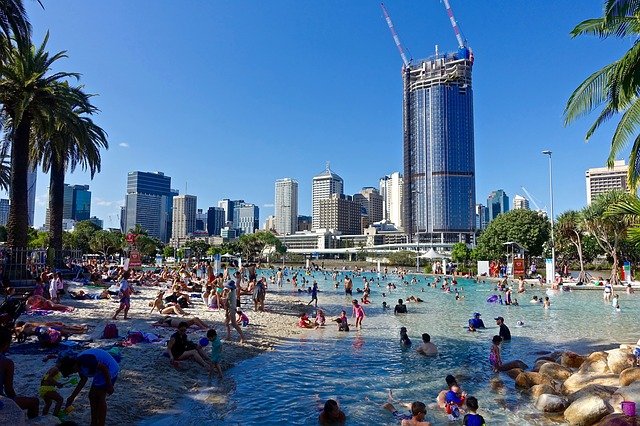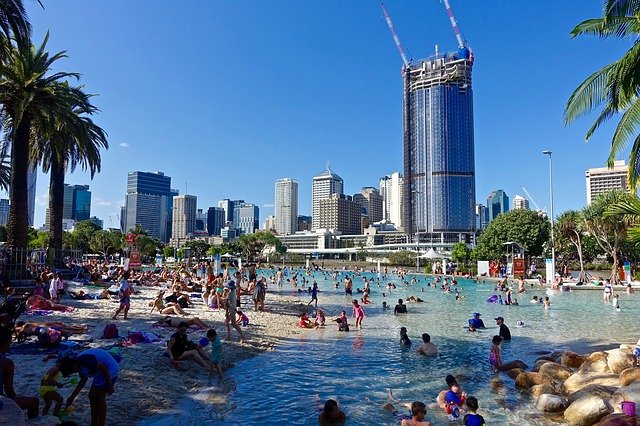 Moving preparation
If you are moving internationally and you choose Australia to be your future home, you should know that there are many rules and restrictions you should respect. Before you start packing for your relocation, inform yourself about what items you must not bring in. Australians are very strict about importing food, drinks, some plants and much more. If you need your valuable furniture moved, sure, that is not a problem! However, if you try to relocate your glazed pottery and ceramics used for tableware and cooking, you might have to reconsider. For those items, you need to certify that the goods comply with the regulation. That is only one example of what you shouldn't bring in, so you should check the rest of the list.

Things to do in Brisbane
People living in Brisbane are usually friendly and welcoming. They are open to meeting new people and due to their weather, they spend a lot of time outside. It might surprise you that even though their lifestyle is quite easy-going, Brisbane's citizens are very fashion-forward. Most of them use every opportunity to dress up. That is also reflected in the city having its own fashion celebration – Brisbane Fashion Week which takes place in October.
A 10-day long festival that even has its public holiday in Brisbane is called Ekka (originally called Brisbane exhibition). It happens in August and features many family-friendly activities. Once you move to Brisbane, you can be among the 400,000 people who come to Ekka to compete, ride horses, visit food stalls or petting zoos.
The Sunshine Coast and Gold Coast are two major destinations where people go to relax. But, if you do not feel like driving or taking a train to get to the beach, you can find a perfectly good one in the city center. Its name is Streets Beach and it is man-made. The beach is beautiful, clean and safe since lifeguards supervise it around the clock.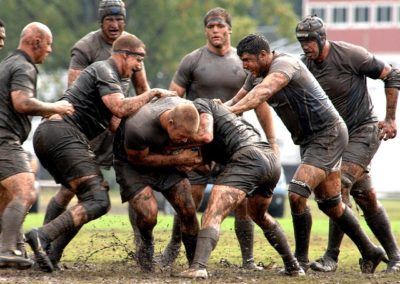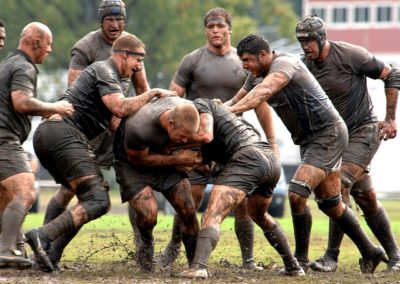 There is one more thing that you should know before moving to Brisbane. NRL (National Rugby League) is a huge thing here. Broncos is the name of the local team, and you must go see a game or two even if you are not a fan.
For More information before Moving to Brisbane, do not hesitate to contact us:
Asia Relocation Moving and Storage
+63 2 810 4977
inquiry@asia-relocation.com
https://asia-relocation.com
Read as well: