Preparing for an international move to Australia is no easy path to take. Because it is a complicated and complex project, you need to start planning as soon as possible. Good preparation can mean a lot in this type of situation. Even if you don't consider yourself an organized person, try your best to develop a plan for your international relocation. Think of ways you will travel there and how you will manage shipping your household items to Australia. Also, it would help if you thought about what you are going to take and how you are going to pack. Do you need assistance, or can you do it all by yourself? In this article, we will try to answer these and other questions related to shipping to Australia.
Take these steps to plan a successful relocation to Australia
It is essential to learn as much as you can about your future country. Australia is a beautiful place, and we are sure you will be discovering and learning about it for years to come. For now, you must get to know some basic rules that apply if you are shipping your household items to Australia. It would be best to construct a plan for your relocation. That way, it would be easier not to forget something essential and stick to the program. Your moving plan should include the following:
Hiring moving specialists to assist you with your international relocation
Double-checking import regulations
Make a relocation timeline or a moving to Australia checklist
Preparing your personal and household items for packing
Packing your household for international shipping
Organizing your travel arrangements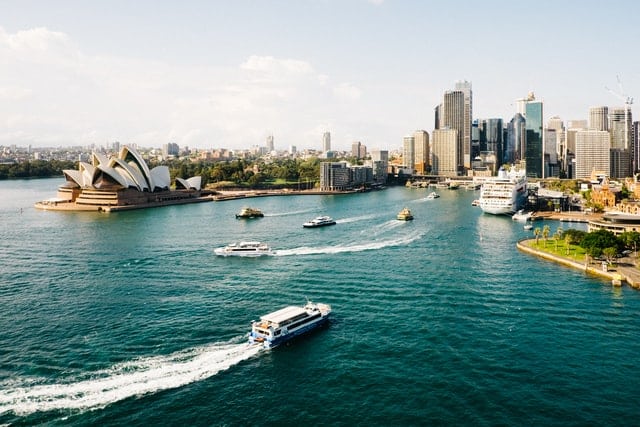 Find a moving company that specializes in international relocation
The first step towards your successful international relocation is finding a reputable moving company to assist you. Because moving abroad is a complex process, it is best to contact professionals who know the rules and regulations and have experience in executing international moving transport. The search for global moving solutions that best suit your needs and requirements doesn't have to be complicated. You can always turn to your friends and coworkers for advice and recommendations. If you know someone who has been in the same situation, they can certainly offer some valuable information or guidance. Also, you can always search online and go through other people's testimonials and reviews. When you decide on a company, make sure to get specific, up-to-date information about import regulations. Then you can start preparing for shipping your belongings to Australia.
Learn about import rules and regulations before shipping your household items to Australia
Even if you decide to hire experienced movers to take care of everything related to your relocation, you should do your research. Find out what it takes to move your home to another continent. If Australia is your land of choice, you should know that all your household items fall under the category of Unaccompanied Personal Effects, also called UPEs. As these items will arrive separately from you, you can choose whether it will be by air or sea. Unaccompanied Personal Effects include your furniture, appliances, equipment, clothes, personal items, and books. It does not include your car, bequeathed goods, or items purchased online. If you are eligible, all your UPEs goods will be clear from customs, and you will not have to pay the duty, tax, or other charges.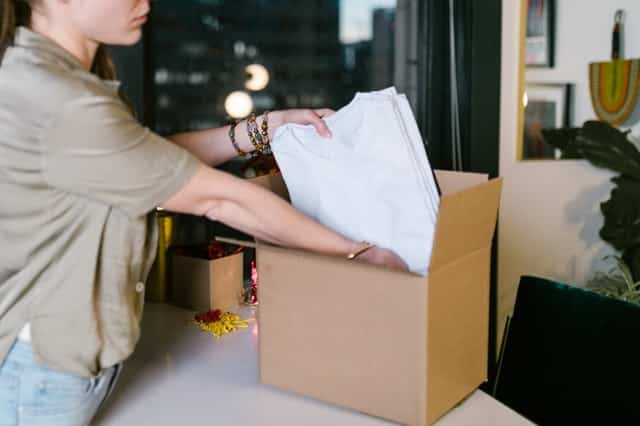 Sort through your belongings before you start packing
Before you start packing for Australia, you need to understand what you can bring. Get acquainted with Australian customs regulations. Certain groups of items are prohibited from entering the country, and others will need to go through inspection. Some of the most common things that need to go through inspection are:
Diary and egg products
Commercially packed seeds and nuts
Plant products and animal products
Commercially packed dried fruits and vegetables
Cakes, cookies, chocolate, sweets, and other confectionaries
Spices and herbs
Tea, coffee, and milk
Dried flower arrangements
Wooden items, bamboo or rattan
Certain items are prohibited for shipping to Australia. These include fresh fruits and vegetables, forbidden seeds, and spices. You also can't take live animals, live plants, some herbal medications, and goods that you know are infested with pests.
Before shipping your household items to Australia, you need to pack
You can follow a couple of tips to ensure you correctly pack for Australia's biosecurity control. Use new, never used cartons and boxes, and do not use straw or wood shaving to fill the boxes. Sure, you will need something to cushion fragile items when you pack them in the boxes because breakables need extra care and attention, but there are other effective ways to ensure their transport safety. When shipping fragile items, an appropriately sized box is imperative. You can use airbags to fill the space within the box, especially if you are packing items with sharp edges. For extra security, always opt for some insurance coverage because shipping overseas is always full of risks. Don't forget to label the boxes clearly, so they can be released quickly through inspection, if necessary. When you finish packing and labeling your boxes, make a packing list and match your packages with numbers on the list.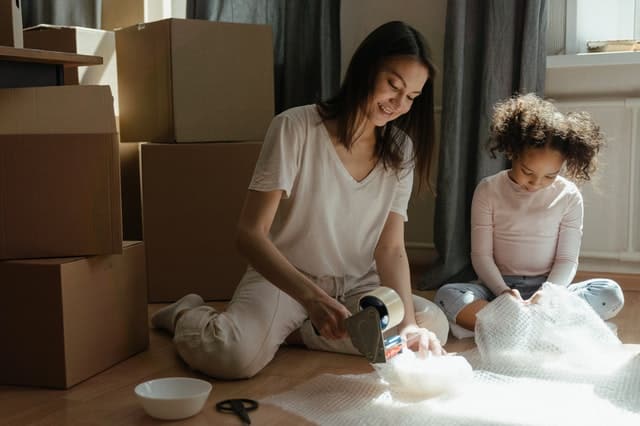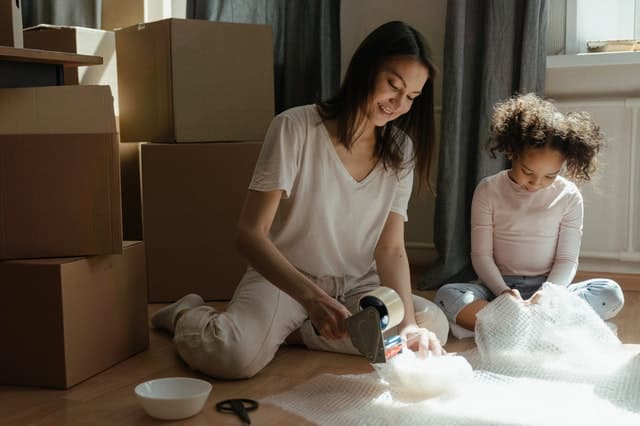 Make travel arrangements and apply for visas
Even though we are mentioning these steps last, you should apply for your visas before anything. The paperwork needs time and patience, so you better prepare well in advance. Also, make sure you buy your plane tickets early, to get a better price and have a piece of mind. When packing for the airport, do not put large bottles of shampoo or other toiletries that take on valuable space. Use the space to fill all the essentials you will need until your UPEs arrive and are cleared. That may take several weeks, even with perfect planning. And, when shipping your household items to Australia, avoid packing items that are on the prohibited list. Be sure to bring all essential documents, including medical records and school records, for your kids. Pack smart and be efficient. Good luck with your Australian relocation.