Regardless of whether you are moving to pursue your new career or study at one of 27 exceptional universities, moving to France can be an exciting adventure! You'll need to follow steps to prepare for your international move, but primarily, you need to familiarize yourself with rent and housing in France. You are in luck as we've prepared all the information you need to know before you start your journey!
Prepare for your relocation
Let's be honest – moving is not a very easy process and can be pretty stressful. It is especially true for international moves and relocations to a different continent, such as from the States to Europe. If you are currently in the US, you first need to research and choose a reliable moving company to help you organize a smooth international relocation. You will be leaving your old life behind, so you need to make sure to hire professionals that will make everything that much easier for you.
The current pandemic situation changed a lot of things regarding travel. Therefore, you need to know how to prepare for your move during COVID-19. It's essential to familiarize yourself with rules and regulations as they might differ in France from your home country.
If you haven't already, you need to research and find the perfect neighborhood for you. The best thing about France is that no matter what city or town you chose to settle in, ex-pats are always welcome, and you are sure to find a place where you'll feel at home.
Renting vs. buying in France
In France, many people decide to rent, especially in the cities. People who live in rural areas usually own their homes. However, renting is not uncommon in those areas either.
It is no surprise to learn that Paris is the most expensive city, regardless of whether you are looking to rent or buy. Even renting a room is quite costly so if you want to get more for what you are paying for, we strongly recommend looking outside the city center. In other French cities, you can expect to pay half of what you'd be paying in the country's capital.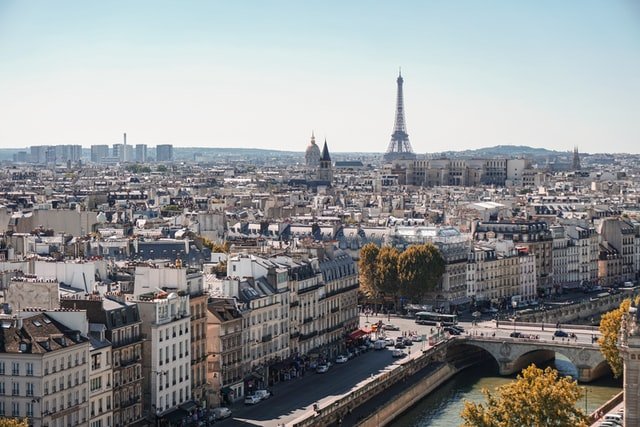 When it comes to buying a place, the good news is that the mortgage rates are relatively stable, and there are plenty of options all over France. Depending on the size and location, the prices of properties vary a lot. Keep in mind that buying costs are also exceptionally high so before you decide on buying a place, double-check what fees come with it.
If you are not sure how long you will stay in France, the best thing to do is rent a place. That will give you enough flexibility, and if you decide to stay permanently, you can look into buying a home.
Things to know about renting in France
If you have just moved to France, you're probably still in the process of understanding and dealing with the cultural shock. Perhaps you'll fall in love with it and decide to make it your permanent home. Or, you might not be so thrilled and decide to move on.
For that reason, the best thing to do is rent, as it gives you the flexibility to test the waters and decide if France is the right place for you. It's definitely a more comfortable and secure option to start your ex-pat journey in France.
Types of property available to rent
There are many different types of properties you can choose from when renting in France. Here are just some of them:
Château – If you have imagined a proper castle or a palace, you're wrong. These homes are usually tiny but come with extensive renovation and upkeep expenses.
Bastide– They are found in the countryside, and they're usually very old. They are disconnected, stone buildings with a flat roof.
Pied-à-Terre – It's an apartment or condominium. They are mostly located in big cities.
Pavilion – This is basically a French bungalow.
Hôtel Particulier – Nope, it's not a hotel but a French name for townhouse.
Maison Bourgeois or Maison de Maître – This is a type of large house with really tall ceilings and usually four rooms per floor.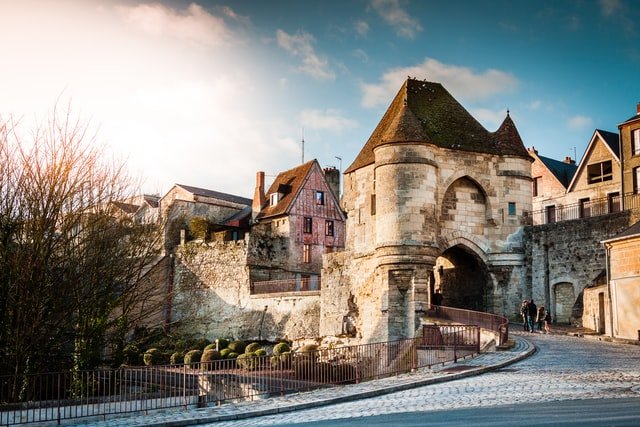 Tenants obligations and rights
One of the best things about France is that tenancy laws are usually very tenant-friendly, thanks to the French government. If you've opted out for an unfurnished place, your rights are even stronger.
The contracts for unfurnished places are usually three years, making it hard for the landlord to evict you. Also, landlords don't have the right to pop in unannounced. They can only enter the properties if a repair is needed or you agreed differently in your contract.
When it comes to furnished places, contracts are usually signed for 12 months. In most cases, landlords will try to find new tenants after your year expires as they want to take advantage of higher rents.
Before you sign your contract, make sure to thoroughly read it. If you had a real estate agent helping you find a place, consult with them and see if there are any hidden requirements. You can also consult with the local Department of Conciliation.
What documents will you need?
When it comes to documentation, here's what you'll need to provide to your landlord before renting a place:
Copies of your passport and visa.
Either your most recent payslip or job contract with details of your salary.
Having a guarantor might be required by some landlords in France. That has to be a French citizen who can pay your rent if you're not able to. You will have to provide their details and a copy of their payslip.
If you are a student, they'll ask for your university letter.
Buying a property in France
If you do decide to buy a home in France, make sure to hire an experienced real estate agent to guide you through the process. Procedures might be different than in your home country. Plus, a local real estate agent will know how to best negotiate a home price on your behalf.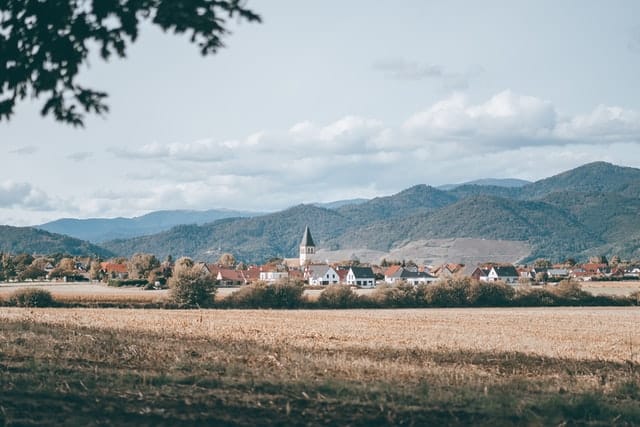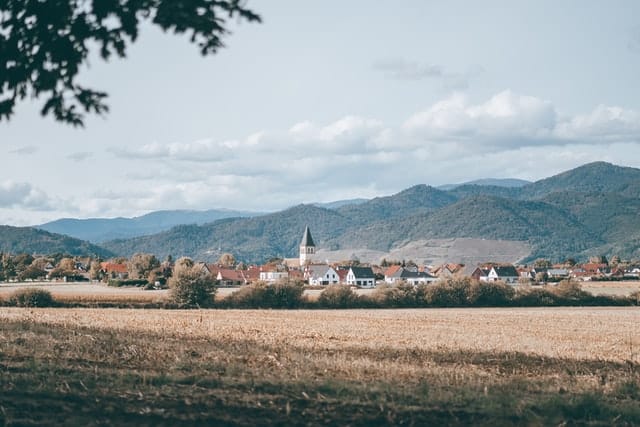 Keep in mind that purchase costs might be up to 8% of your home value as you'll have to hire a notary as well. Once you find a home you're interested in buying, you should require the seller to provide you a diagnostic report of the property. In this document, you should find all the information about the state the property is in.
Once you sign the contract, you need to provide a 10% deposit and details regarding financing your home. Also, you'll have a seven-day cool-off period in case you decide to withdraw from the sale.
Rent and housing in France – conclusion
We hope you have enjoyed reading about rent and housing in France. More importantly, we hope you have found our advice helpful and that you can how easily decide if you should rent or buy a property.
We wish you the best of luck with your international relocation. We're absolutely sure you'll enjoy everything France has to offer. Au revoir et bon voyage!